Services
SynergiePT offers treatment for a broad spectrum of patient populations, from pediatrics to geriatrics, with a wide variety of diagnoses. Our facility is fully outfitted with state-of-the- art technology. Clinicians are all board certified Doctors of Physical Therapy with an array of clinical experience, expertise, and interests.
Orthopedic Physical Therapy
At SynergiePT, we combine our trained eyes with technology to identify specific imbalances and risks for injury and uncover the cause of a patient's loss in power, strength and/or speed. Our therapists incorporate focused biomechanical analysis and neuromuscular retraining for recovery and prevention of re-injury.
We don't stop treatment at the tissue level — we help train the brain to fix the mechanics during everyday functional movements. Whether it is running, dancing, swinging a tennis racket, or throwing a water polo ball, we'll pinpoint the movement patterns causing your symptoms and get you back to the activities you love doing, pain-free.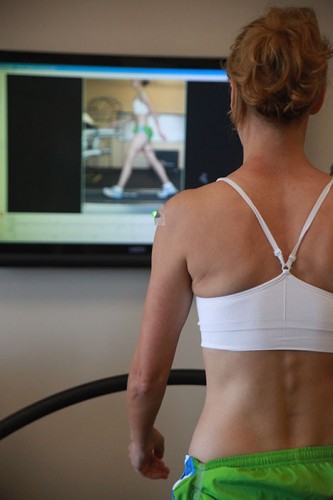 At SynergiePT, we collaborate with the team at the Movement Performance Institute (MPI) to complete an instrumented gait/run assessment using a treadmill with force sensors and video analysis. This analysis serves to provide you with an in-depth summary of what happens when your foot hits the ground as well as individual levels of stability, flexibility, and functional strength.
A comprehensive physical therapy evaluation and treatment series can help alleviate symptoms and provide relief. And for men, constipation, chronic pelvic pain and incontinence can all be effectively treated with pelvic floor therapy.